Sunday evening January 6: We coincidentally came back to the shop and turned on the lights at 9 pm.
Immediately we have noticed a mass spawning event in our show tank.
Eggs everywhere in the tank, the water was already very cloudy, polyp extension still very good.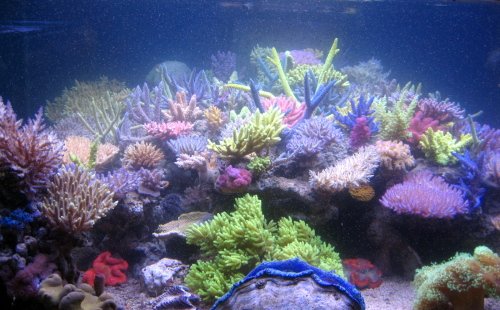 First everywhere eggs ...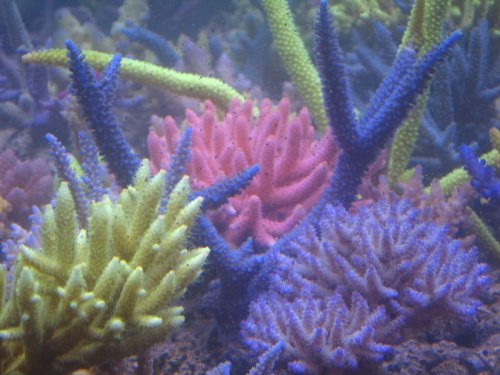 ... like poppy seed ...
... polyps fully opened ...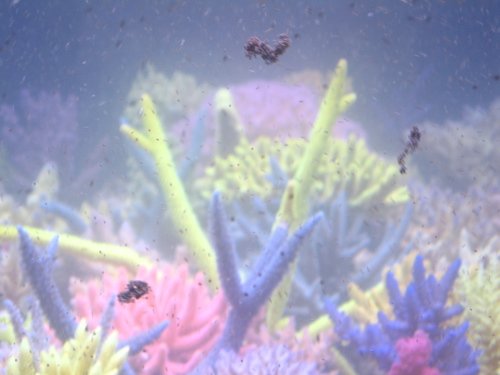 ... after a while totally milky.
Monday, January 7:
Water was still very cloudy but already much not as cloudy as the evening before.
Polyp expansion still very good.
The water smelled like pure skimmate, but the skimmer and the addition of Coral Snow has already skimmed out and bound a lot.
Fishies still very shy ...
... polyps as always wide open.
Much to do for the skimmer!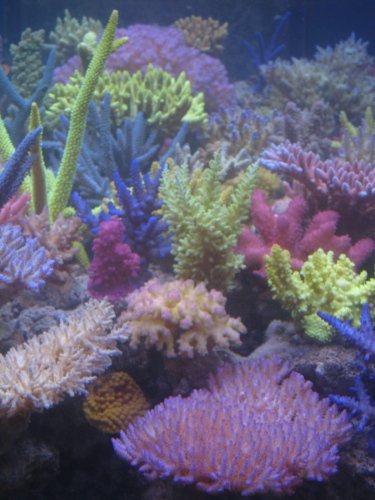 Lots of protein - very smelly ...
Tuesday, January 8:
The tank is slowly coming back to normal again, just still a little bit cloudy. The bad smell is also better.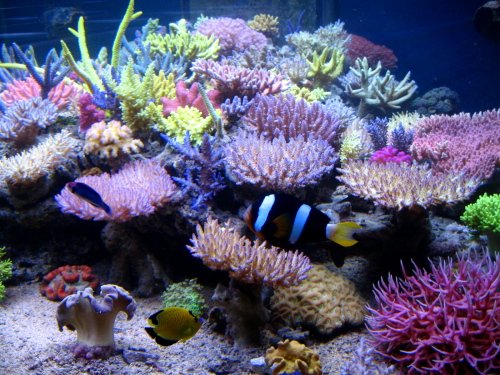 Fishies seem to feel more comfortable again...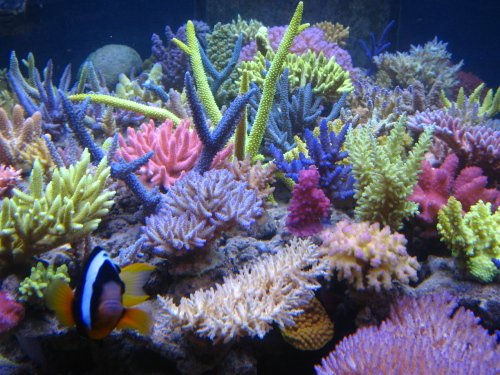 ... Coral Snow was dosed immediately.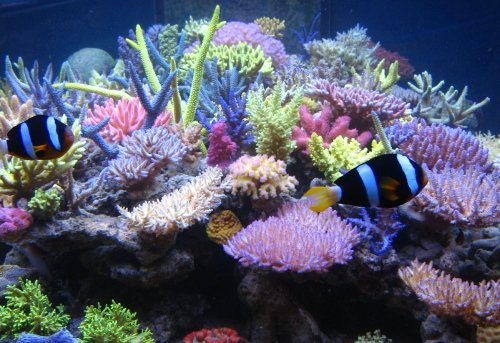 Even after 2 days the mass spawning can still be smelled.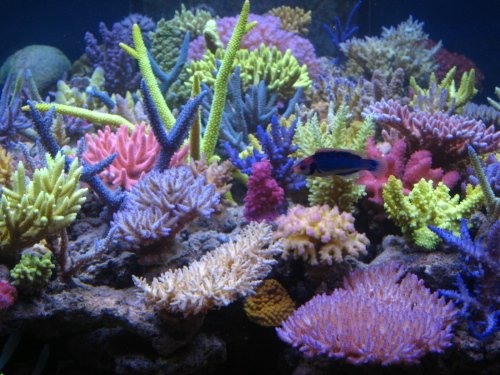 Everything went well: no loss of corals and fishies :-)